Phone:

(800) 960-0102

Fax:

(713) 722-9013

E-mail:

Web: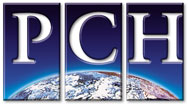 PCH's network of preferred communities encompasses virtually anywhere our clients need to travel in the United States. Our ability to setup temporary housing anywhere in the country provides our clients one, centralized point of contact for their entire temporary housing needs.
PCH offers fully furnished all-inclusive apartment homes with rental terms as short as 30 days.
Numerous FEMA certified locations
The ability to provide temporary housing accommodations within 24 hours.
Superior accommodations that fall within the TDY per diem.
Accommodate family pets.
A national portfolio of 10,000 communities in over 3,700 cities.
Group move and training program discounts offered for multiple reservations.
Customized leasing options and detailed combined billing for all units.
Timely response to inquires, 24-hour customer service.
There are no hidden fees or one time costs associated with leasing our furnished apartments.
Web-based tools to assist in managing and evaluating in real time your company's temporary housing usage, including the status of any corporate housing request made, the number of units currently being utilized and online billing information.
We would welcome the opportunity to let you experience our expertise firsthand. You may contact us at 800-960-0102 if you have any questions, or visit us on the web at www.corporates.com to reserve your corporate apartment.